No two custom injection molding projects are the same, so working with someone that understands all the aspects of part design and manufacturing is important.
Here's a breakdown of injection molding cost: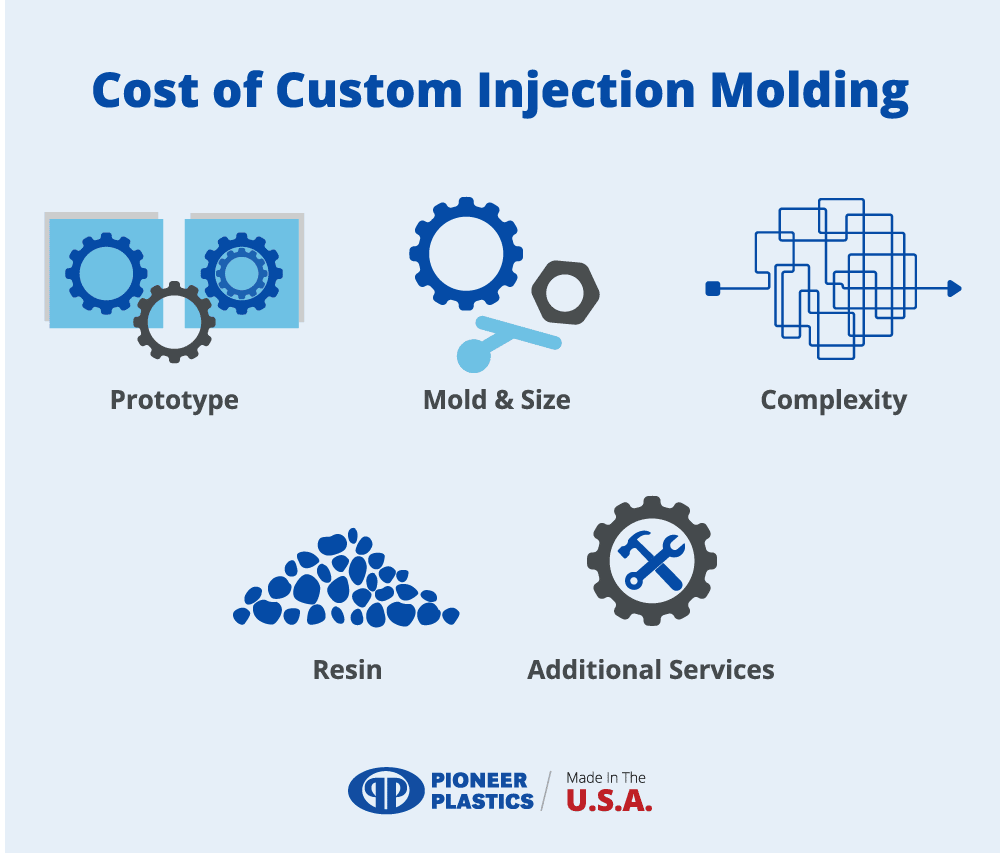 Prototyping
You might want to test your concept with a prototype to make sure that it fits and functions well. The cost of a prototype for injection molding depends on two things: the completeness of the design and the size of the part being designed.
If a design is flawless, it will likely be easy to get a prototype 3D-printed. On the other hand, if a lot of design work is needed before it can be printed, designing could be the most expensive part of the process. Here are a few scenarios that illustrate this:
For a small part (1" square) with a good design, the prototype can be done for under $100.
A concept for that same part but with no design could cost around $2,000 for design work and under $100 for the prototype.
For a large part (24" square) with a good design, the prototype could cost around $2,000.
A concept for that same part but with no design could get up to $10,000 for design work and $2,000 for the prototype.
Mold & Size
When the part is ready for the manufacturing process, the plastic mold needs to be built. One of the biggest drivers of cost is the size of the part. If a part is bigger, it's going to require more material, tooling, and time to build the injection mold.
In looking at parts with simple designs, a small part with simple design could have an injection mold cost between $10,000 – $20,000. A small part with no design work could have the same mold cost with $2,000 added for design.
For large parts with a simple design, the mold could cost between $30,000 – $100,000. If the part is large but has no design work, it will have an additional $10,000 added for design.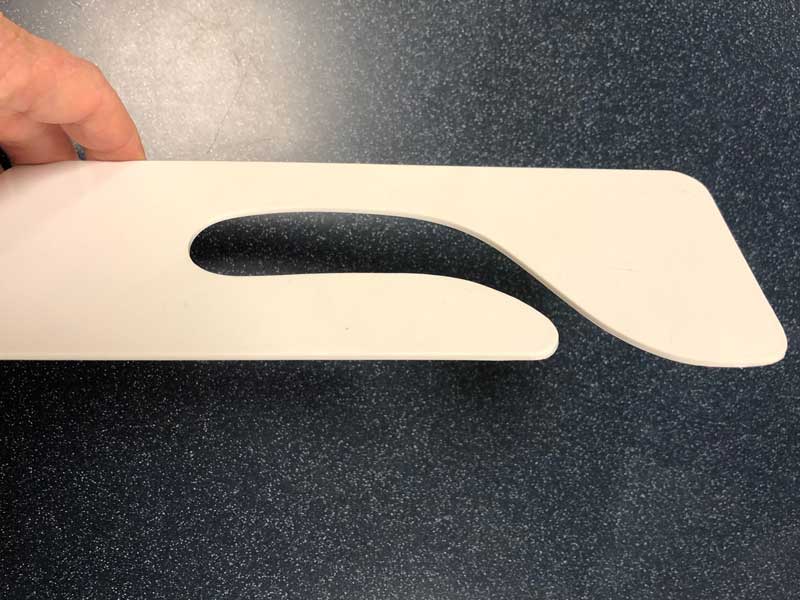 Complexity
Similarly, the more complex the part is, the more time it takes to make the plastic injection mold – and, well, time is money.
Some parts may require cams, lifts, or core pins, which are additions to the custom injection mold that help achieve certain features a part may require. If the part has a higher volume, the mold would require more cavitation (parts molded per cycle) which adds to the molding cost and parts handling equipment (conveyors, chutes, bowl feeders, robots, etc.).
In addition, if the demand for a part is very high (hundreds of thousands of pieces), a multi-cavity tool may be required which also increases the cost. 
In looking at parts with complex designs, a small part with complex design could have a mold cost between $20,000 – $40,000 . A small part with no design work could have the same mold cost with $2,000 added for design.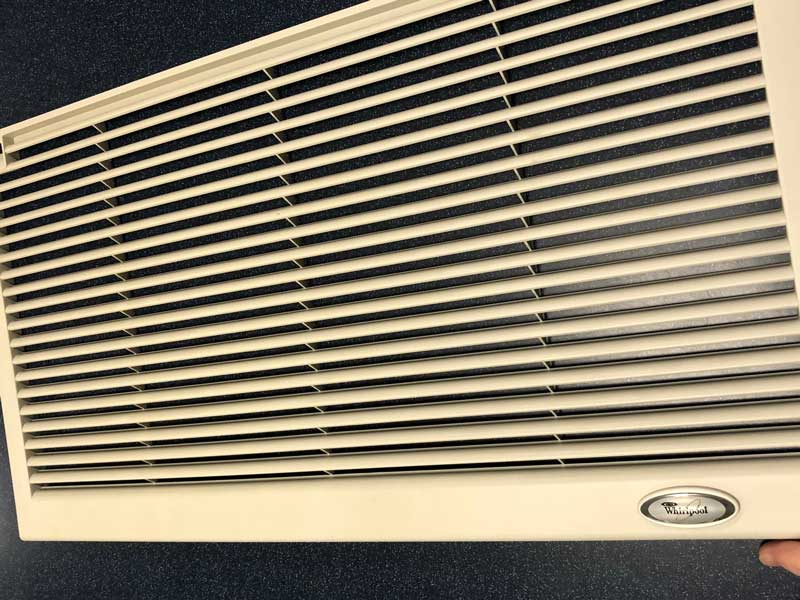 Resin
With over 100 different varieties of resin, it can be difficult to determine which one is best for your plastic part. Once we understand the characteristics that the part requires and the end use of the part, we can help you narrow down choices and choose the ideal plastic material for it. Some examples of these characteristics are:
Requires FDA approval
Resistant to impact
Chemical resistant
Transparent
Durable against high temperatures or low temperatures
Commodity grade resins are typically less expensive than engineering grade resins. However, engineering grade resins will likely be able to withstand extreme temperatures and friction better than commodity resins. Understanding the purpose and function of the part will ultimately determine the best material for it.
Additional Services
There are services that you might want in addition to the creation of the mold and the part.
In-mold decorating allows for colorization, stylization, and other effects to be added during the molding process.
Pad printing allows for two-dimensional images to adhere to three-dimensional molded part.
Plastic packaging can be designed and created specifically for your product.
Assembly can be conducted for complex parts.
Turnkey Plastic Injection Molding
A turnkey injection molder, like Pioneer Plastics, are full-service manufacturers who build the mold and handle the injection molding process. Keeping the part in-house from beginning to end makes the process more time-efficient and cost-efficient.
Being skilled in all aspects of the plastic molding process allows us to help you with design, selecting materials, and any questions you may have. Contact us to get started on your custom part.