Resin pellets are the beginning of everything plastic.
Once heated, Resin is a free-flowing polymer used in plastic part production. In the injection molding industry, this highly-viscous material is what's actually injected into the mold to create a product.
Resin starts in pellet form. You've probably seen them before.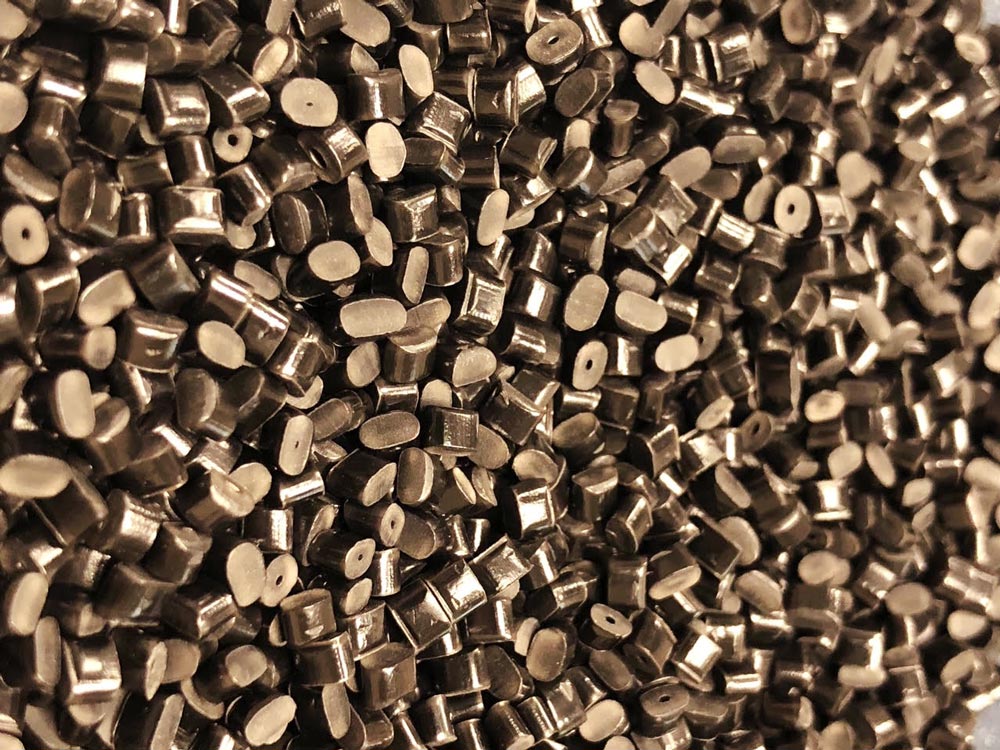 Resin pellets are typically either cylindrical or disc-shaped. Here are some styles of resin pellets that most custom injection molding facilities offer:
Low-density polyethylene pellets
High-density polyethylene pellets
Linear low-density polyethylene pellets
Polystyrene pellets
Polypropylene pellets
Polyethylene terephthalate pellets
Polyvinyl chloride pellets
Okay. Now, go find a plastic product. Any product.
What you're holding in your hand right now is the final shape of the cooled resin that has been injected into a custom mold.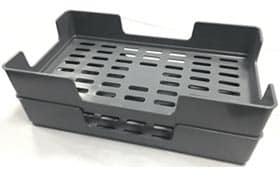 Now that you have a basic understanding of the material that's used to make plastic products, let's mold that brain of yours.
How Do You Choose the Right Type of Resin?
One of the most important parts of the manufacturing process is picking out the best type of resin for your plastic product.
"There's a Reason for the Resin."
There are over 100 different varieties of resin.
So how do we choose the right one?
First, we get a good understanding of what your product is going to be used for. Then, using our knowledge of the industry, we'll pick the resin based on those needs.
For example:
Some products need a material that can handle high heat.
Some need a material that can handle chemicals.
Some need FDA approval.
Some need to be crystal clear.
Some need impact resistance.
Some need to be able to hold a lot of weight.
Some need a combination of the above.
Based on these unique product needs, we will find the correct materials to meet your needs.
There Are Two Grades of Resins:
Commodity Grade Resin
Engineering Grade Thermoplastic Resin
What's the Difference?
Commodity grade resins are usually less expensive, and they're typically easier to manipulate and process. This is usually the material used in consumer products like toys and packaging.
Examples of commodity grade resins:
Polypropylene
Polyethylene
Engineering Grade Thermoplastic Resin, while more expensive, has better thermal properties than commodity grades. 
Because of this ability to withstand extreme temperatures and corrosion, this extremely durable material is usually used in equipment where there's frequent friction.
For example, engineering grade resin is commonly used for items like replacement bearings or other steel parts.
Examples of engineering grade resins:
Why Choose Pioneer Plastics?
Pioneer Plastics has knowledge and experience with over 100 different resins.
We evaluate each customer's needs, and we pick the resin that would suit their project best.
We only use the highest quality materials. From commodity grades to engineered thermoplastics, our engineering team will pick the best material for your project.
Our staff has over 140 years of combined experience in the injection molding industry. 
If you want to learn more about our plastic product manufacturing process, read more here!