Having additional services for injection molding allows you to customize your plastic part in many different ways. If you want to achieve characteristics like specific colors or textures, one of these processes may be used.
Decoration
In-Mold Labeling
The term "in-mold labeling" is directly derived from the technique, where a preprinted polypropylene (PP) label is placed in a mold. The mold closes and then the molten plastic is injected into the mold. It fuses with the label, and while curing, takes the shape of the mold. This results in the label and packaging/part becoming one. This in-line process eliminates any post decorating operations.
These types of labels also offer high-resolution images. This also allows for decoration on all sides of a container with one single label. In-mold labels resist humidity and big changes in temperature, making them the best solution to decorate plastic containers for frozen and refrigerated products. In-mold labels are also scratch-resistant, will not crack, and are not susceptible to wrinkles.
In-mold labeling saves the environment because the packaging and label consist of the same material and can be fully recycled. It can be used in other molding processes, like blow molding and thermoforming.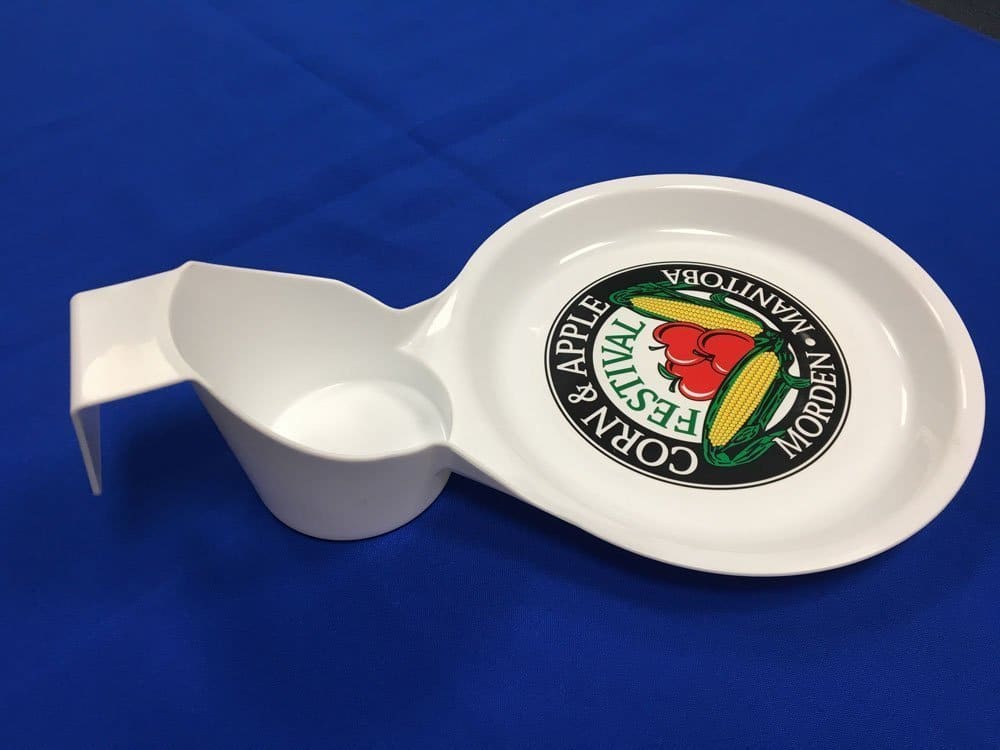 Heat Transfer Decal
Heat transfer requires heat, pressure and dwell (time) to apply an image to a part. Heat transfers are pre-printed images using silkscreened, gravure, flexography, or digital printing methods on a release paper, film or foil. This is where the design or logo adheres to the part during manufacturing. Heat transfers are utilized on products that may undergo heavy wear and tear.
Heat transferring offers more consistency because design placement will be the same on every single unit on the assembly line. The major advantage of heat transfer decorating is that it is a dry process. Another advantage is that the decorated part is ready to be handled or packaged directly after printing.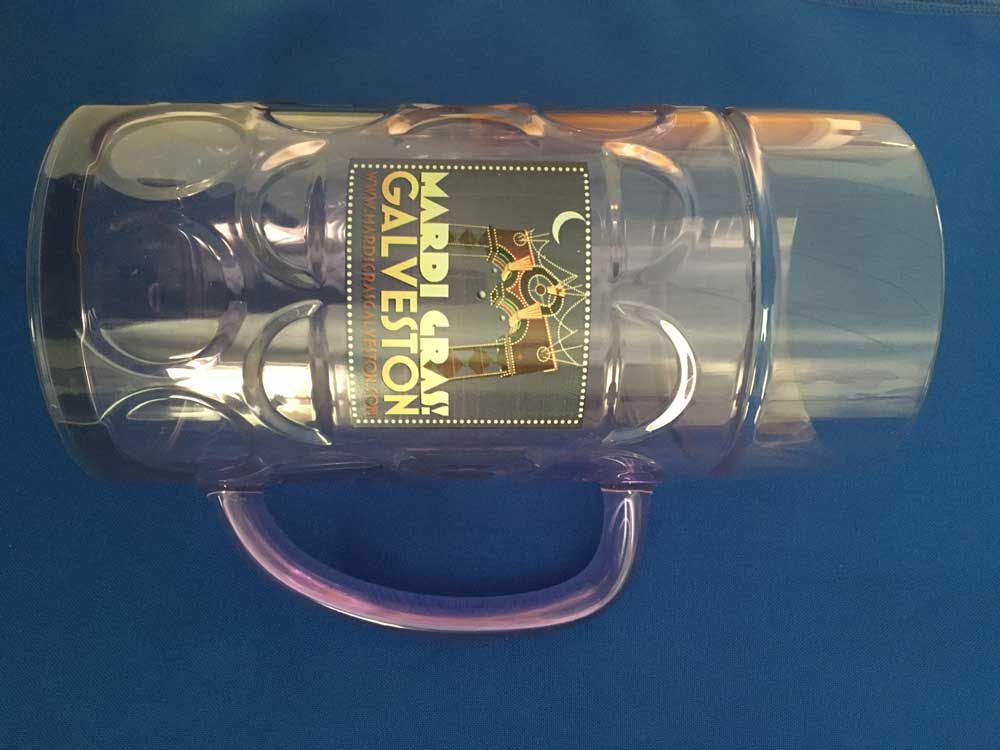 Pad Printing
Pad printing is a printing process that can transfer a 2-D image onto a 3-D object. It allows you to add detailed images with high print quality to virtually any shape part. The unique properties of the silicone pad enable it to pick the image up from a flat plane and transfer it to a variety of surfaces, such as flat, cylindrical, spherical, compound angles, textures, concave, or convex surfaces. A perfect example of this is a logo on a golf ball.
Hot Stamping
Hot stamping is much like heat transfer in that it requires heat, pressure, and dwell (time) to apply an image to a part. It is good for the application of a one-color image. The foil rolls between the plastic part and the heated rubber pad. The pad applies pressure to the foil, adhering it to the part. These foils can be used to create colorful, textured, or metallic finishes on your finished parts.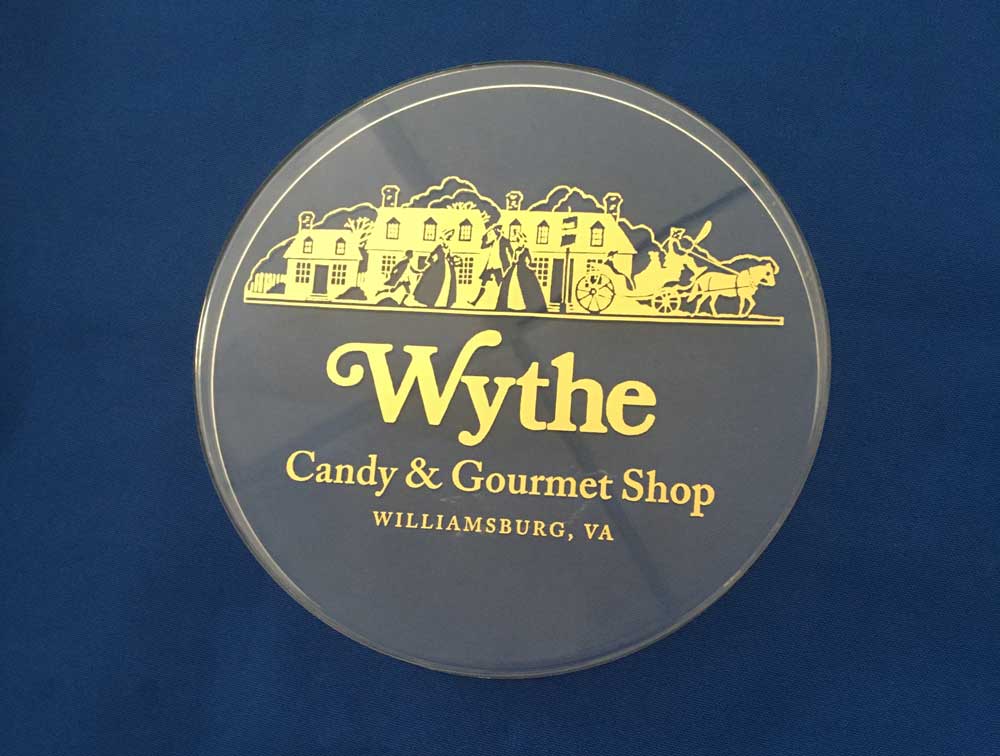 Connectivity
Ultrasonic Welding
In this method, high-frequency sound waves are utilized in ultrasonic welding to melt the parts to become welded. No bolts, protrusions, soldering materials, or adhesives are used in sonic welding. The huge advantage of this method is that the temperature stays well below the melting point of the involved materials, thus preventing any unwanted properties or warping which may arise from high-temperature exposure of the materials.
Heat Staking
Heat staking is a method of joining two or more parts where at least one or both of the parts are made of plastic. The bond is made by partially de-forming (heating) the plastic part to fix the other. Heat staking is the most efficient way to bond metal to plastic and is commonly used in high volume/low-cost applications. Heat staking creates a solid bond with no additional hardware or adhesives.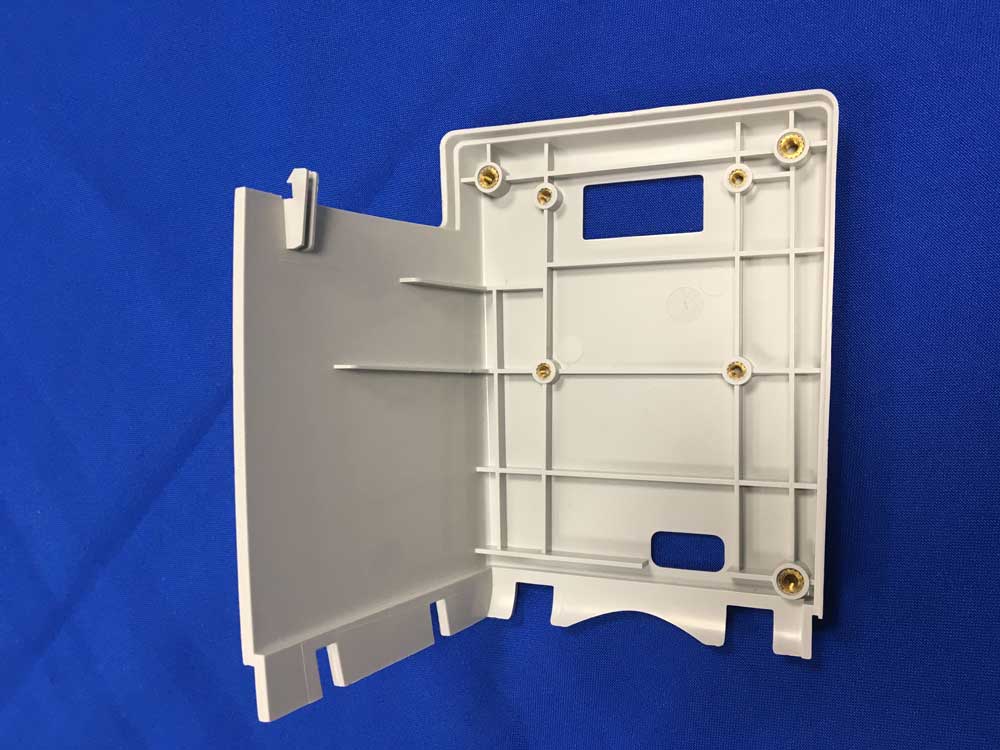 Molding
Over Molding
Over molding is used to create one unified plastic part by adding an additional layer of resin to the existing part. It can add a soft, ergonomic layer of material over a hard surface. Over molding allows you to create features that one single piece wouldn't be able to achieve, like adding color or enhancing the finish. Learn more about over molding here.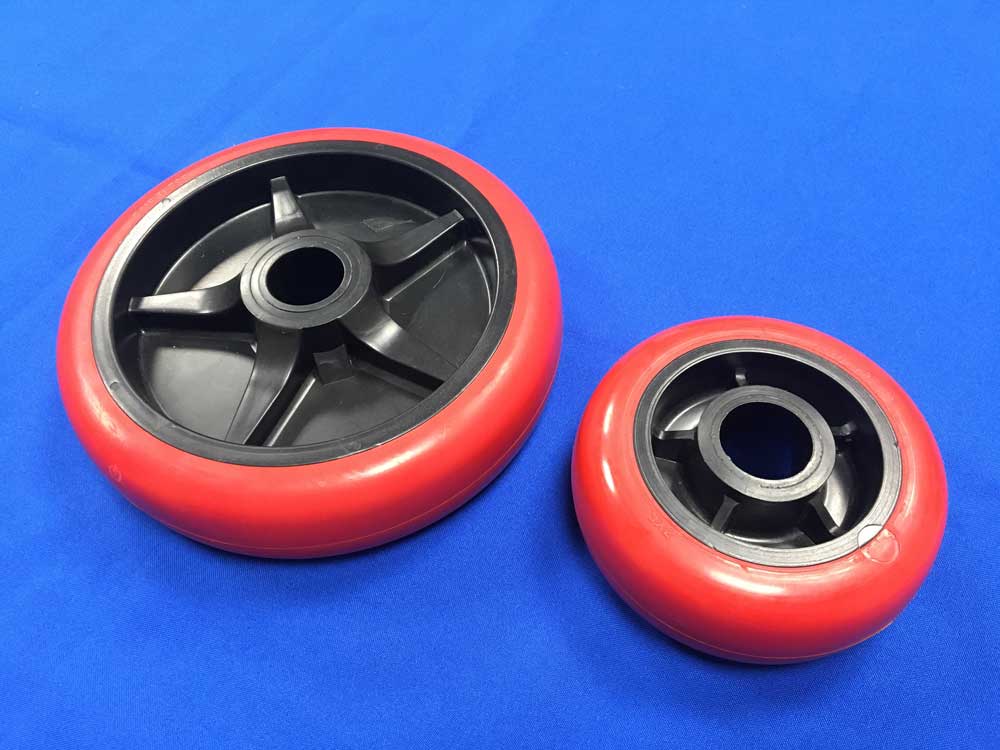 Gas Assist
This is a low-pressure injection molding process. During injection, pressurized nitrogen gas is shot behind the molten plastic to help fill the mold. The gas forces the plastic against the walls creating hollow sections in thick areas, keeping the material from shrinking as it cools and creates smooth finishes for complex parts. This process can shorten the cycle time and save on material.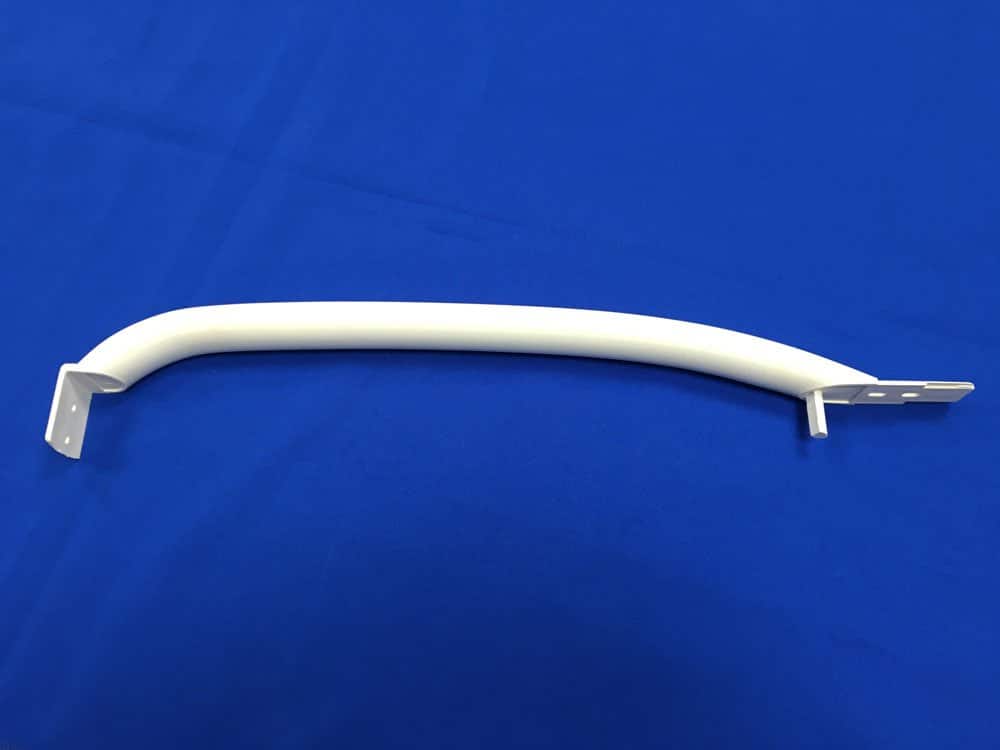 As a turnkey injection molder, Pioneer Plastics has the capability to take your custom plastic part from concept to customer. To find out more about custom injection molding services, contact us and get started on your plastic part today.