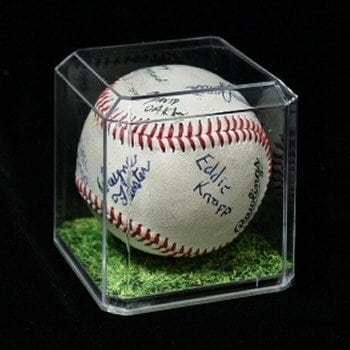 Everyone seems to be collecting something these days. Dr. Mark B. McKinley, a professor of psychology and author of The Psychology of Collecting, says, "Everybody collects something! Whether it be photographs of a person's vacation, ticket stubs from ballgames, souvenirs of trips, pictures of one's children, athletes' trophies, kids report cards…" Dr. McKinley also notes that people collect for different reasons: People collect for investment purposes. People collect simply for fun. People collect to preserve the past or a "piece of history," and people collect for social reasons, too, sharing their passions with "like-minded souls."
The list of items people collect today seems to be endless. These days, it seems as though there truly is a collector for every item! Here are just a few of the more popular items people are collecting now:
Antique toys
Autographed items
Baseball cards and souvenirs
Coins and stamps
Depression glass
Movie memorabilia
Sports jerseys… and more.
Whatever drives you to collect, and whatever you're collecting, you want to be sure to protect your collectibles so that they hold their value, whether that "value" is monetary or simply sentimental. For most items, the best way to protect your collectibles is by encasing them in plastic display cases. Clear plastic display cases are available in all shapes and sizes, perfect for displaying collections while protecting collectibles from exposure to the elements and minimizing any wear and tear.
One more quick tip about protecting your collectibles: If you're collecting for investment purposes, or your collection has significant value, you also want to make sure your insurance policy covers your collection and protects your investment. Contact your insurance company for more information.